Experiential Retail: The Leading Retail Trend of 2019?
With 2020 fast approaching and many retailers hedging their bets on the upcoming industry trends, we want to reflect on what we think has been the leading retail trend of 2019, experiential retail. Now, consumers no longer want the traditional retail experience; they're always looking for innovative ways to improve their shopping experience because of easy distractions in today's society. For this reason, defying customer expectations and addressing consumer needs is at the core of this rising trend. At Data Image, this is something that we've been able to witness it first-hand. Innovation is key!
User Generated Content
User generated content marketing is significantly one of the most important aspects of the content marketing strategy for B2C companies. As a result, many brands are now using an experiential retail experience to encourage user generated content across social platforms. With this in mind, something that we've started to recognise is what we have to offer for UGC. Consumers now want to be able to get that 'insta-perfect' shot of their retail experience and this means an aesthetically pleasing print environment. From bespoke statement wallpaper to product packaging, a focus on personalisation to emphasise the brand and consumer is now vital for a fully experiential retail experience.
Don't Forget – Experiences Sell.
As online spending grows year-on-year, retailers need to give their customers a reason to leave their house. The number of visits to the traditional brick-and-mortar is decreasing and experiential retail may just solve this problem. However, traditional is far from what consumers now expect. With this in mind, brands now have to be at the top of their game in brand experience. Maybe that's down to the in-store entertainment you offer, or the level of social interaction your team provides? Either way, brands need to make sure they're meeting consumer needs and offering an experiential retail experience to keep up with customer demand and their competitors.
Many stores are now designed for the Instagram-savvy millennial consumer. Therefore, it's vital that brands acknowledge the importance of high-quality print; it's no longer all about interactivity and technology. Innovative point-of-sale is at the helm of experiential retail; More brands are now recognising how POS can attribute to the consumer experience and sales. Consumers crave guidance to their purchases. With almost 30 years' experience working within the retail sector with end users and retail agencies, we know exactly how to tailor POS to this desired audience. Print is no longer a flat medium, For instance, we've been working with 3D design and development for a long time.
Click here to see few of our favourite experiential retail campaigns, but one of our most-loved campaigns in experiential retail is the Too Faced flagship store down Carnaby Street, London. This store is the epitome of combining print and technology to create an environment that engages its target demographic!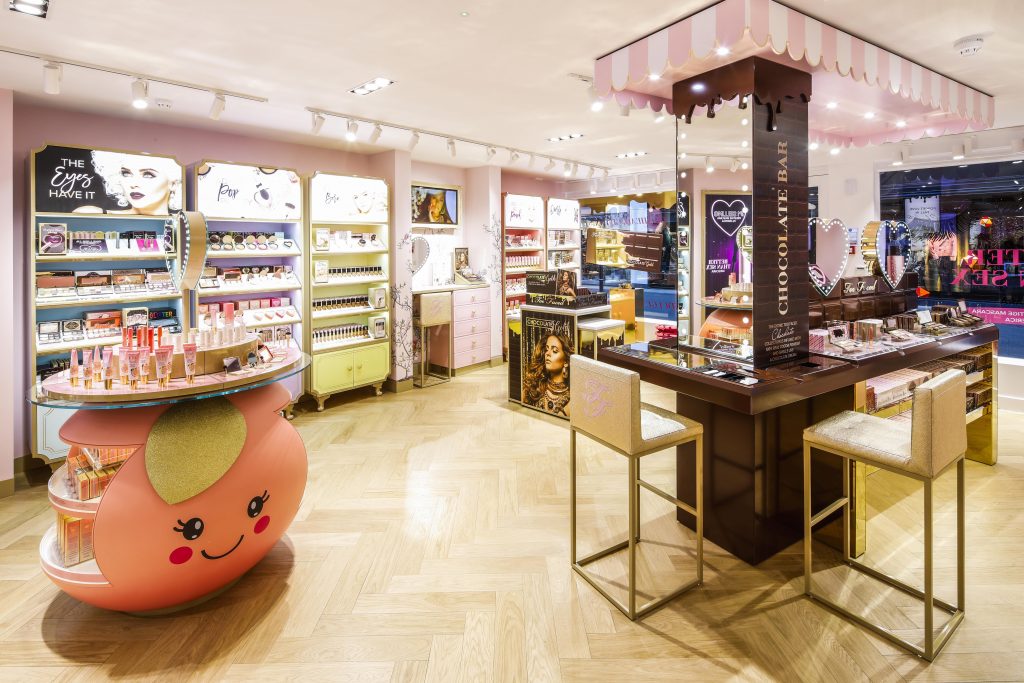 How Data Image Can Help with Your Next Project
We're able to assist with in-store branding, pop-ups, POS, free-standing display units and much, much more. To find out more about our retail work, click here or contact us today and one of our team will be able to assist you with any queries.