Leicester Design Season takes place once a year, celebrating the work of designers through a range of events, exhibitions and activities across Leicester. At Data Image, we not only work with design agencies but we also curate and design our own products. This year, we wanted to take part in DS2 as we've never taken part before!
Where It Began
Back in September, we met with Sarah Holey at Parkside Tiles to discuss an opportunity to partake in a panel discussion on sustainability. Then last week, on Thursday 17th October, this event happened. As a result of the discussion, our CEO and Founder, Rob, sat on the panel discussing sustainability alongside Dr Marta Gasparin, lecturer in Design and Innovation Management at the University of Leicester and Millie Fullalove, founder of zero waste and sustainable living luxury clothing brand Fullalove Clothing.
The Event
The evening was a great success, with Parkside Tiles providing nibbles and drinks. As soon as Rob took to the stage, the audience listened to a wide range of sustainable examples within the design industry. These sustainable ventures ranged from bamboo-based designer clothing; coloured using plant extracts like beetroot and cabbage; through to acknowledging the impact that waste is having on the environment. Rob then highlighted the rising need of corporate retail brands seeking a more environmentally friendly alternative. Especially within POS and print and how we're tackling this demand at Data Image.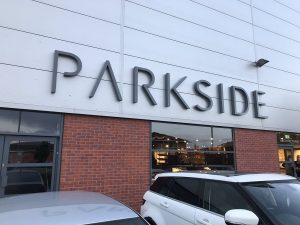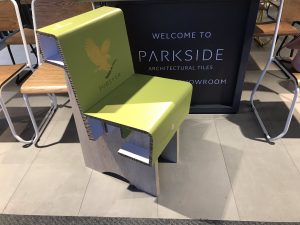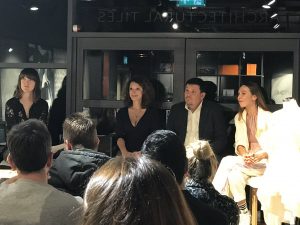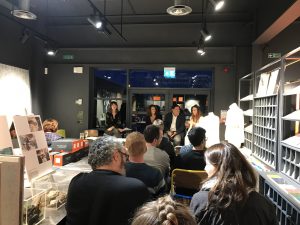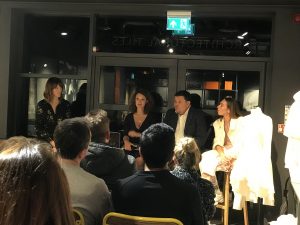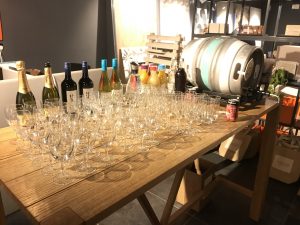 Soundbites
Once sat on the panel, Rob said the following:
"As a business we've been conscious of the challenges within the retail sector, to convince agencies to try sustainable alternatives. We continue to research, trial and invest in greener alternatives to enable our clients and partners to be able to make a more eco-friendly choice within their projects and purchases"
Afterwards, he then went on to say, "the smallest steps can make a big difference". For example, our recently launched a fully recyclable notebook called the digpad. The digpad is designed and produced in-house from our offcuts of waste paper. This small step to tackling waste has since eradicated the need to purchase more notepads.
Overall, examples shown at the event of our new eco-friendly cardboard furniture was very well received. Lots of positive feedback from the attendees was fed back to us and therefore, showed a demand for these products.
Stay Updated!
If you want to find out more about how we are making changes to become an eco-friendlier place of work, check out our latest blog post here. Don't forget to follow us on social media for more information about how we are leading the green movement within the print industry. We're on LinkedIn, Twitter, Instagram, Facebook, Pinterest and YouTube so make sure to keep updated!