Ho Ho Ho! It's Christmas!
Well, it seems that December is in full swing and finally, it's beginning to look a lot like Christmas. The team are in full Christmas spirit, from mince pies for the team to our annual Secret Santa; Data Image are officially merrily on high! To make sure that the whole team have a wonderful Christmas, we've organised our very own Festive Fridays throughout December.
We'll be treating our team to mince pies, candy canes and gingerbread men; Raising money for Save the Children with our annual Christmas Jumper Day; and taking part in a company-wide Secret Santa. We can safely say we're loving every minute of working in a winter wonderland.
Since last year, we have rebranded with a brand-new website and logo. Which we have now jazzed up even more to make extra Christmas-sy!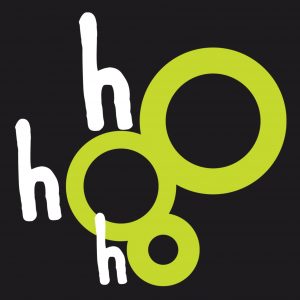 We are now spending our festive-themed days rockin' around the Christmas tree. Okay, we tell a little white lie. What we're actually doing is making sure that we're working extra hard around the clock; making sure that our clients are receiving their orders before Christmas. Just call us the printing elves!
We strongly believe that this really is the most wonderful time of the year. Therefore, it's important to us that all of our team have time to spend with their loved ones. To accommodate this, we will be closing on the 24th December ready for our team to be driving home for Christmas.  Allowing for plenty of time to recuperate and recharge from a busy year. We will be reopening on the 2nd January ready for another fantastic year.
Many of our clients are now in the process of putting in orders for their Christmas and New Year POS so it really is like Santa's Grotto here in Narborough! If you have any queries regarding a project that you think the team at Data Image will be able to assist with, please email our sales team at sales@dataimage.co.uk or use our Live Chat!
Don't forget to follow us on social media for more information about how we are leading the green movement within the print industry. We're on LinkedIn, Twitter, Instagram, Facebook, Pinterest and YouTube so make sure to keep updated!
If you have any questions regarding our closure over the festive period, then please do not hesitate to contact us and we will do the best we can to help you with any questions you may have, as all we want for Christmas is for our clients to be happy. Until then, we wish you a Merry Christmas (and a Happy New Year!)
If you would like to donate to our annual Christmas Jumper Day for Save the Children, you can do so by clicking here.