With Christmas just around the corner, we are closing our doors from the 24th December until 2nd January. However, before we go, we thought it would be fitting to have our very own round-up of the decade. A Data Image Decade. As we begin to edge into a new decade, we are going to use this blog post to look back on some of our top moments of the 2010's. In no particular order, of course. From new employees to new skills, we've covered a lot in the past 10 years. Every change has helped shape us into the company that we are today. And we look to continue to be for the next decade. We're always learning, always innovating and always growing.
Without further ado, let's begin!
Data Image at Cranfield University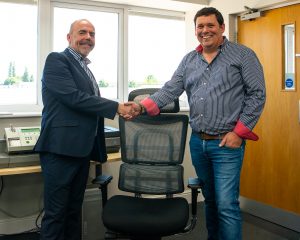 At the start of 2018, Rob attended Cranfield University's Business Growth Programme.
As the UK's longest running programme for owner-managers looking to take their business to the next stage, the Business Growth Programme provides the highest level of expertise, experience and interactive engagement that traditional business courses or online resources are unable to offer.
Attending BGP at Cranfield University has had a huge impact on the business model of Data Image and since the programme, we have grown from strength-to-strength as one of the UK's leading print suppliers. Rob's own experience of the programme has allowed him to see the business from a more well-trained eye. With his experience in running one of the largest print companies across the UK combined with the knowledge he gained from the BGP, Data Image is set for the stars in the 2020's!
Our First Celebrity Clients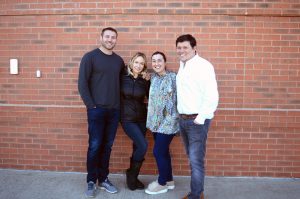 Ben Cohen and Kristina Rihanoff's Soo Yoga needed a complete transformation from its previous state as a boxing gym in the town centre of Northampton. Our Head of Business Development, Rachel, approached Ben and Kristina with a solution to their needs. Experts in transforming environments, at Data Image we have the knowledge and experience needed to offer Soo Yoga exactly what they were after.
If you'd like to find out more about our work with Soo Yoga, read our case study here.
Our Rebrand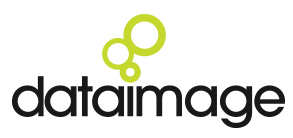 With the launch of our new Marketing department, we thought it was time for change. We wanted our brand to reflect our core values and we felt that our current logo at the time didn't do that. We wanted it to be intrinsically Data Image, which is why we didn't outsource any of the branding or design. Everything was conceptualised and created in-house by our Marketing and Artworking departments.
More information about why we rebranded and the story behind our logo can be found by reading our blog all about it here.
Making History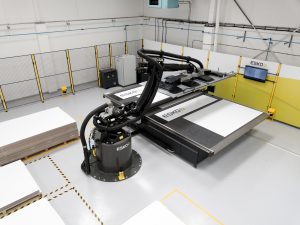 In 2016, we became home to the World's first robotic cutting bed. The Esko Kongsberg C66 provides us with non-stop production across 24 hours a day. Therefore, it means that our team have more time to work on more jobs simultaneously thanks to the automation of the innovative Kongsberg C66.
Interested in finding out more about our very own D I, Robot? Read all about it on our blog post 'How Automated Robotic Cutting Can Benefit Your Project'
24/7 Production
Back in 2018, we moved across to 24 hour working days in our production departments. This has meant that we have been able to operate more machinery across more hours. Giving us more capacity to fulfil our client needs. Working hand-in-hand with our Esko Konsgberg C66, at Data Image we are now operating a variety of work across full days.
New Website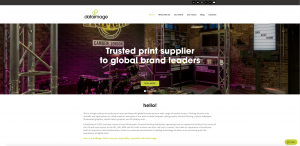 Featuring a Live Chat option, a blog and all the information you could possibly need about Data Image. Our new website has it all!
You can use our website to access case studies, our contact information and examples of what we do. This has been the largest revamp and update of our website all decade.
Welcoming our #digdog Mabel to the Family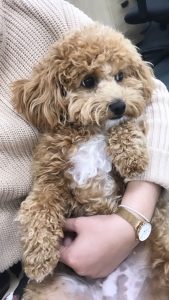 We welcomed our furry, four-legged friend to the workplace and she's brightened up the teams' day ever since!
She loves attention and her favourite thing to do is chase her monkey dog toy around the office, keeping the Data Image team busy.
Attending Industry Shows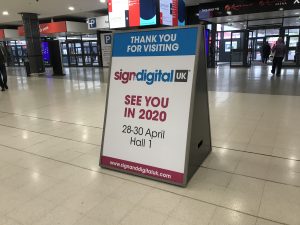 We have attended a fair few exhibitions and events over the past decade including Sign and Digital UK and The Print Show at the NEC this year. Our goal for the next decade is to attend some of these events as exhibitors, rather than just visitors, so keep your eyes peeled!
Looking Forward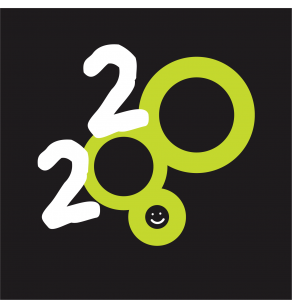 We've had a fantastic year and an even better decade. We've loved working with some of the biggest brands across a variety of sectors and we look forward to continuing to do so for the next 10 years as well. Here's to 2020 everyone!